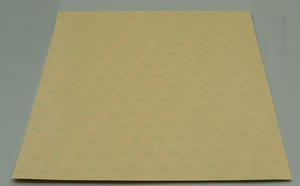 Polypropylene Print Surface, for EDGE Magnetic Bed
A sheet of Polypropylene (PP), to be adhered on a Sheet Steel surface, enables the printing of polypropylene. Requires an adhesive such as Magigoo PP or other as a release agent or part may fuse to bed and not release causing permanent damage to the print surface.
This item must be adhered to one of our steel backing sheets before use.